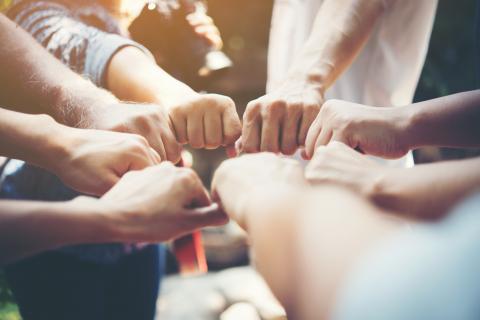 Our research project, iFACT, has come to an end, but it was such a joy and we were proud to deliver brilliant research findings! The strong, interdisciplinary research team worked towards developing and demonstrating key building blocks that enable, at very low risk, the use of iodine as a propellant for electric propulsion in space missions.
The final iFACT meeting that took place in Sofia, Bulgaria on July 25, 2022, concluded this unique voyage bringing together partners that were representing the consortium organizations, the European Commission (EC) Project Officer, and the EC reviewer that were gathered at the impressive premises of Endurosat which was our great host. During this one-day meeting, the team presented the scientific and technical achievements and discussed the overall progress of the project to allow the EC conduct the project assessment against the applicable Description of Work.
At the end of the meeting, the European Commission Project Officer and the EC reviewer provided their valuable feedback and concluded that significant work has been accomplished.
Massive congratulations and a warm thank you to all colleagues as without them none of these exciting results would have been possible. Thanks also, to our Project Coordinator, the incredible Dr. Franz Georg Hey who has been active and deeply devoted to organizing the project's activities in all aspects and has ensured that important results would be delivered. Thank you for your efforts and dedication – we cannot wait to meet again in the future!
Head over to our results page to discover our innovations!